Upcoming Events
View our upcoming events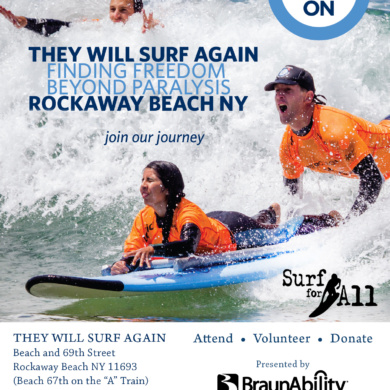 Adaptive Surfing
| New York, NY
Wheeling Forward and Life Rolls on Adaptive Surfing Clinic is Back!
Join us at the "They Will Surf Again" adaptive surfing event on Saturday, July 8th at Beach 69th Street in Rockaway Beach for a day full of thrills and smiles!
The more volunteers that sign up the more participants we can have!
Register to volunteer: https://liferollson.org/new-york-volunteer-reg
To participate as an adaptive surfer: https://liferollson.org/new-york-surfer-reg 
See you there!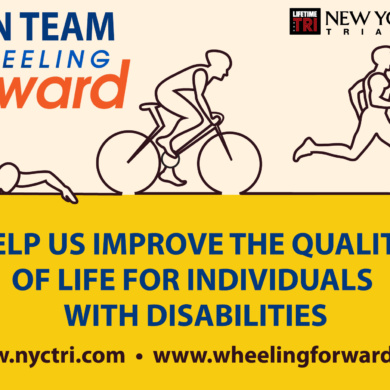 New York City Triathlon 2017
| New York, NY
Join Team Wheeling Forward! Help us Improve the Quality of Life for Individuals with Disabilities!
Each year, thousands of athletes brave the waters of the mighty Hudson River before biking along Manhattan's West Side highway. Finally, athletes put on their running shoes for a run through New York's famed Central Park in the final stage of this iconic race.
Program Details and Team Benefits:
Participants will receive:
• A guaranteed race entry into the 2017 NYC Triathlon
• Custom Wheeling Forward Jersey
• Personal fundraising website
• Promotional marketing materials
• Fundraising support, tools and resources
•The chance to make a difference in the life of a person with a disability!
It's going to be an incredible race! We are thrilled and grateful to have your support!
For more information or to register please visit: http://www.nyctri.com/new-york/officialcharityprogram/athletes/wheeling-forward/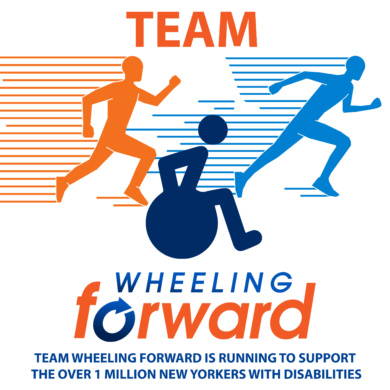 The New York City Marathon 2017
| New York, NY
Support Team Wheeling Forward in the 2017 NEW YORK CITY MARATHON!
"Wheeling Forward is proud to be an official charity partner of the 2017 TCS New York City Marathon! Join Team Wheeling Forward and receive guaranteed entry to the biggest marathon in the world! As part of our team, you'll help us improve the quality of life for individuals with disabilities by helping them achieve their goals, big or small, today rather than tomorrow. Don't wait, entries will fill up fast! Run the TCS NYC Marathon on November 5, 2017 and make a difference in the lives of people with disabilities!"
For more information or to register please contact:
Arianny Ramirez
Events & Development Coordinator
arianny@wheelingforward.org or call 347.697.5767