Upcoming Events
View our upcoming events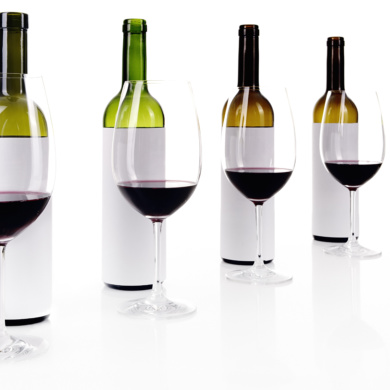 4th Annual Happy Hour Blind Tasting!
| new york, ny
Challenge your senses!
Challenge your senses by grabbing a ticket to this event hosted by Moët Hennessy, Friday, September 15, 2017 from 6:30 PM – 9:00 PM! Enjoy a wonderful selection of sparkling, white and red wines hand selected by Moët Hennessy and team Wheeling Forward. In addition you will enjoy 15 top mystery wines! Use your taste, sight and smell to guess the wines you're drinking, poured by expert sommeliers. Track your selections and at the end of the event points will be tallied and participants will be emailed the results. The person who correctly deduces the most wine selections correctly will be announced the Champion of The 4rd Annual Wine on Wheels Blind Tasting Challenge!
Winner receives a 12 bottle case of wine specially selected by Wheeling Forward co-founder and Sommelier Yannick Benjamin.
Location:
Moët Hennessy
USA, 85 10th Ave, 2nd Floor, New York, NY 10011
Wine List
SPARKLING
Chandon Brut NV
Chandon Rosé NV
Cloudy Bay Sauvignon Blanc 2016, Marlborough
Newton Unfiltered Chardonnay 2014, Napa
Smoke Tree Chardonnay 2015, Sonoma
Cloudy Bay Pinot Noir 2014, Marlborough, NZ
Newton Unfiltered Cabernet Sauvignon 2014, Napa
Cheval des Andes 2012 – Malbec/Cab blend, Mendoza
Numanthia Numanthia – Tempranillo, Toro
+ Additional 15 mystery wines!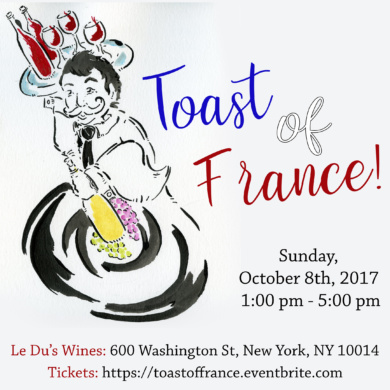 Toast of France Wine Tasting!
| New York, NY
Wheeling Forward is proud to announce, our inaugural Toast of France Grand Tasting which will be held on Sunday, October 8th 2017 at Le Du's Wines from 1-5 pm.
Our Toast of France Grand Tasting will feature over 100 delectable wines and spirits deriving from various major wine-producing regions of France. All of our selections of wine have been hand selected and curated by James Beard award winner, and owner of Le Du's Wines, Jean Luc Le Du. Alongside Jean Luc Le Du, Yannick Benjamin, Co-Founder of Wheeling Forward and Wine Enthusiast's Top 40 under 40, accompanied by some of New York City's finest wine sommeliers will guide you through an unforgettable walk around tasting of the finest wine, cheeses and spirits from France. We will offer you a Sunday afternoon that allows you to feel as if you're sipping wine in the Loire Valley, Rhone Valley, Champagne, Bordeaux and Burgundy regions of France–but your experience will not stop there! We will also provide selections that will allow you to explore a tasteful journey of wines from regions off-the-beaten path, such as Jurancon, Savoie, Jura and Madrian.
Purchase Tickets! https://www.eventbrite.com/e/toast-of-france-wine-tasting-tickets-36761602944
Location: Le Du's Wines, 600 Washington Street, New York, NY 10014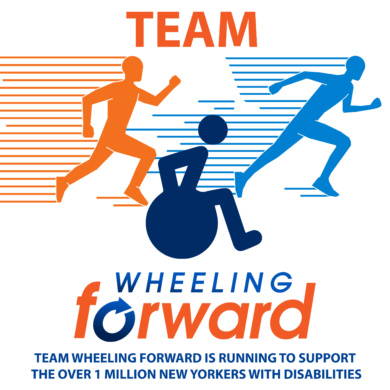 The New York City Marathon 2017
| New York, NY
Support Team Wheeling Forward in the 2017 NEW YORK CITY MARATHON!
"Wheeling Forward is proud to be an official charity partner of the 2017 TCS New York City Marathon! Join Team Wheeling Forward and receive guaranteed entry to the biggest marathon in the world! As part of our team, you'll help us improve the quality of life for individuals with disabilities by helping them achieve their goals, big or small, today rather than tomorrow. Don't wait, entries will fill up fast! Run the TCS NYC Marathon on November 5, 2017 and make a difference in the lives of people with disabilities!"
For more information or to register please contact:
Arianny Ramirez
Events & Development Coordinator
arianny@wheelingforward.org or call 347.697.5767