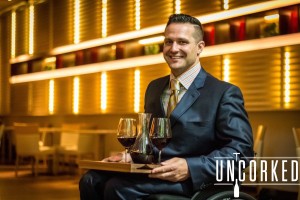 Yannick is a New York City-based sommelier and one of the co-founders of Wheeling Forward. In 2003, a car accident left Yannick paralyzed but did not stop him from pursuing his dreams of going on to college and becoming a world class sommelier. Yannick is currently an Advanced Sommelier with the Court of Master Sommeliers and has worked at Le Du's Wines for over seven years.
He is also a para-athlete who has competed in several marathons and races including the New York, Boston, and Chicago marathons. Yannick's deep connections in the wine world have helped Wheeling Forward to build a broad base of supporters and inspired many sommeliers and wine distributors to give back to the community.
Come meet celebrity sommelier Yannick Benjamin and many other amazing sommeliers at Wine on Wheels 2016.