Wheeling Forward enables people with disabilities to see possibility where others see insurmountable obstacles.
What We Do
Wheelchair Giving
Provided 197 wheelchairs for people in need and counting
Advocacy
Work to secure services and advocate for people with disabilities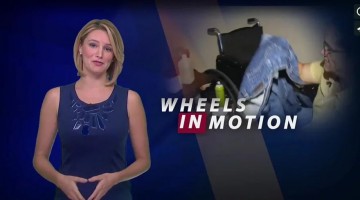 The Axis Project is a multidisciplinary center in Manhattan that motivates people with physical disabilities to pursue a healthy, active lifestyle. The center is open 6 days a week and is designed specifically for people with physical disabilities with adaptive programming and all accessible equipment.
We are one of the only organizations working across all forms of disability to tackle some of the most underserved and challenging areas of need in our community.